Dear Kimball Parent Community,
My name is Francisco López, and I am Kimball Elementary School's proud principal. It is a great pleasure to introduce myself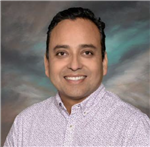 to this fantastic community, and I am honored to share my journey and goals for this learning institution with you. Every student is a language learner in a dual-language school, which is a necessary experience I can relate to. I was born and raised in Mexicali, Mexico. At 15, I became a transborder high school student and was labeled an English Language Learner. My personal experience in education guides my decisions in the best interest of all of our students.
Before coming to Kimball, I spent 17 years working at a 50/50 successful dual language school and three years at a 90/10 successful dual-language school. Before these two educational experiences, I was allowed to enter the academic field at the National School District. I worked at El Toyon Elementary and New Horizons, known as Rancho de La Nación. Before coming to Kimball, I was an elementary Spanish Teacher, a Spanish Coordinator, Assistant Principal, Elementary School Principal, and High School Principal. Every role I held gave me a unique perspective on creating a safe learning environment for our students, staff, and parents. I hope to serve as a role model for our students and community.
I want all of you to know that at Kimball Elementary, every school member will affirm our students' cultural lives to enhance their learning experiences. We will value our student's identity as an asset. I advocate for biliteracy, and our community will know the value of preparing our students to be innovative and compassionate world citizens.
You must understand that the education of our students is a shared responsibility. We will work together to make the students' journey in this institution a success.
Francisco López
Principal
---
Estimada comunidad de padres de Kimball,
Mi nombre es Francisco López y soy el orgulloso director de la Escuela Primaria Kimball. Es un gran placer presentarme a esta fantástica comunidad, y me siento honrado de compartir mi viaje y metas para esta institución de aprendizaje con ustedes. En una escuela bilingüe, todos los estudiantes aprendices de un segundo idioma, lo cual es una experiencia necesaria con la que puedo relacionarme. Nací y crecí en Mexicali, México. A los 15 años, me convertí en un estudiante de preparatoria transfronterizo y me etiquetaron como aprendiz del idioma inglés. Mi experiencia personal en educación es la que guía mis decisiones en el mejor interés de todos nuestros estudiantes.
Antes de venir a Kimball, pasé 17 años trabajando en una escuela bilingüe exitosa 50/50 y tres años en una escuela bilingüe exitosa 90/10. Antes de estas dos experiencias educativas, se me permitió ingresar a la profesión de docente en el Distrito Escolar de Nacional. Trabajé en la Primaria El Toyon y New Horizons, hoy conocida como Rancho de La Nación. Antes de venir a Kimball, fui maestro de español de primaria, coordinador de español, subdirector, director de escuela primaria y director de escuela preparatoria. Cada cargo que desempeñé me dio una perspectiva única sobre la creación de un entorno de aprendizaje seguro para nuestros estudiantes, el personal y los padres. Espero servir como un modelo a seguir para nuestros estudiantes y la comunidad.
Quiero que todos ustedes sepan que en la Escuela Primaria Kimball, cada miembro de la escuela afirmará la vida cultural de nuestros estudiantes para mejorar sus experiencias de aprendizaje. Valoraremos la identidad de nuestro estudiante como algo positivo. Yo abogo por la alfabetización bilingüe, y nuestra comunidad sabrá el valor de preparar a nuestros estudiantes para que sean ciudadanos del mundo innovadores y compasivos.
Como padres es importante entender que la educación de nuestros estudiantes es una responsabilidad compartida. Trabajaremos juntos para que el camino de los estudiantes a través de esta institución sea un éxito.
Francisco López
Director