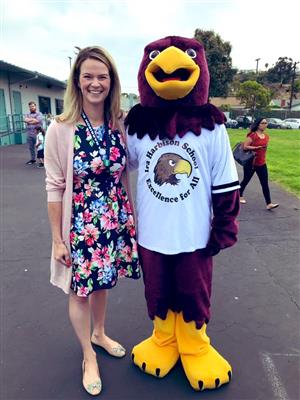 Dear, Ira Harbison Families:
I hope that you are all enjoying the summer break and beautiful weather! I look forward to welcoming you all back for the 2020-2021 school year, even if that welcome is virtual! Our first day of school is scheduled for August, 24th. Students will be returning to Distance Learning until we are approved to re-open. Please take a moment to review our Board Approved COVID-19 Safe Re-Opening Plan. Once we are cleared to re-open we will follow the guidelines outlined in this plan.
Below is information about registration for the 2020-2021 school year. Our office is currently closed to visitors but we are accessible via phone and email. Office: 619-336-8200.
New to NSD, TK and kinder families:
Returning students who will be in 1st - 6th grade:
You will need to create a ParentVue account

If you did not receive an email about this please contact me for your Activation Key

Once you have you Activation Key you will need to activate your account. This guide will help you with that process.
Current Ira Harbison students, not returning for the 2020-2021 school year:
You wil need to return your NSD devices (laptop/iPad, charger, and/or hotspot) and library books

Email myoung@nsd.us to schedule an appoitment to return your NSD devices
As always, I am here to help! Please reach out (myoung@nsd.us) if you need support! Our office is closed due to COVID-19 and email is the easiest way to reach me.
Sincerely,
Ms. Meghann Young, Principal